SAP MM Vendor Consignment Procurement Process
In this post, we will learn about SAP MM Vendor Consignment Procurement Process.
Vendor consignment is a process where supplier (vendor) provides material to purchaser and stores in the premises of the purchaser itself.  Ownership of that material lies in the hands of supplier although it is stored in purchasers premise.
In other words, we can say that the material remains in the books of the vendor until withdrawn from consignment stock.  Inventory in the hands of purchaser gets affected only when the stock gets transferred.
The supplier would not raise invoice initially, a purchaser will only pay after the consumption.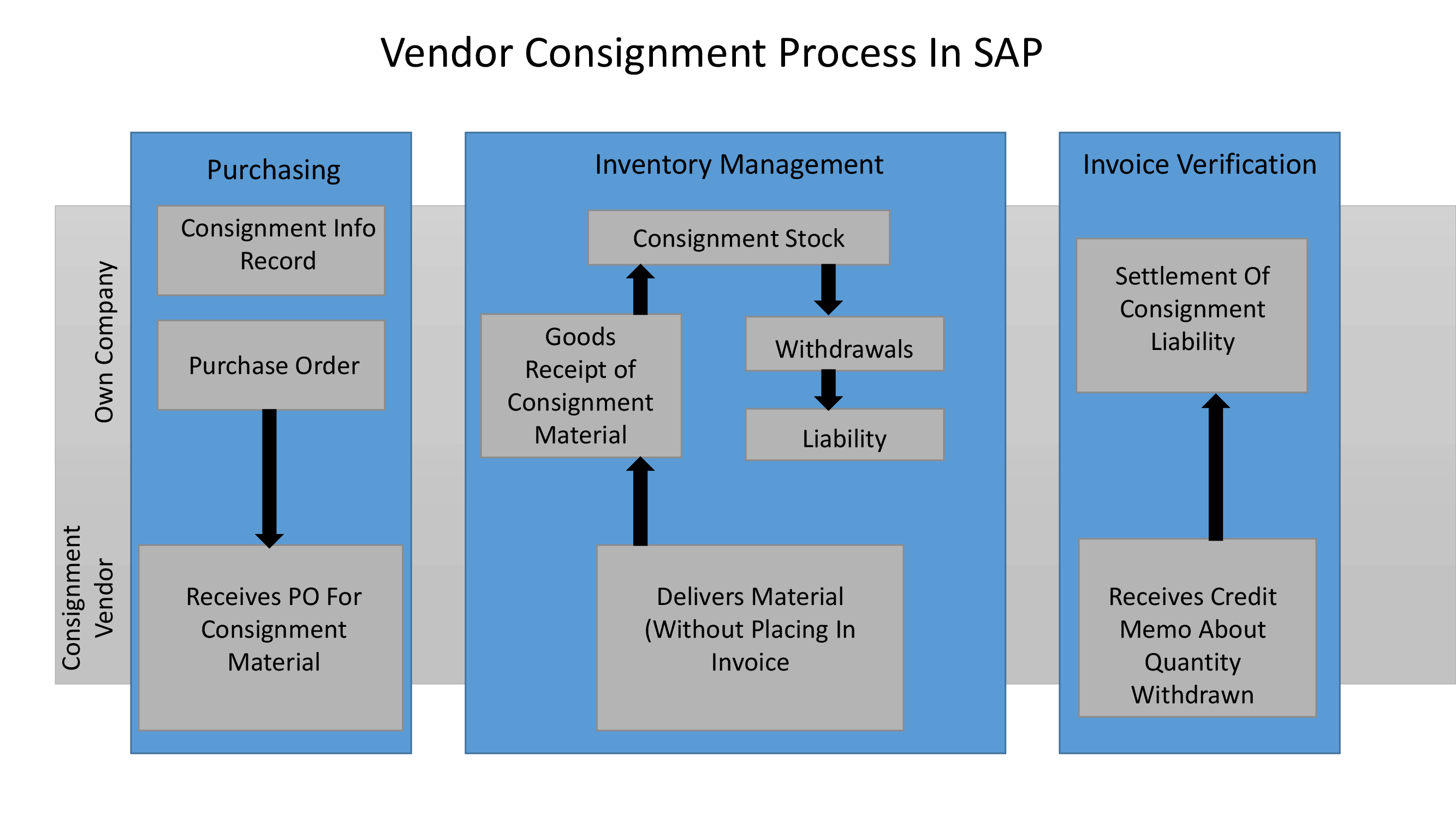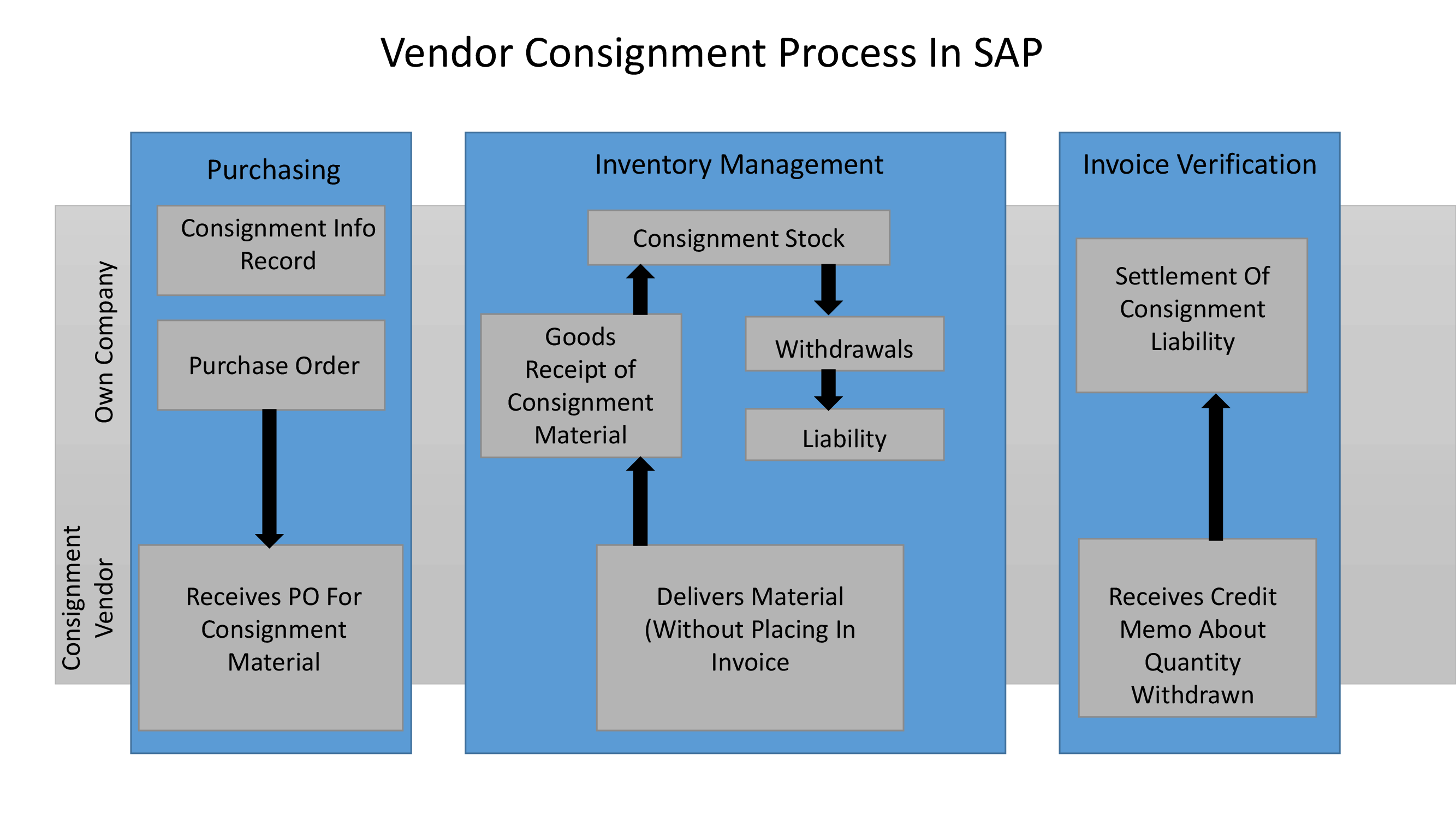 We can derive following points for Vendor consignment process in sap mm :
Consignment process in SAP MM is functionality in Materials Management Purchasing when organization purchases material from the vendor on consignment.

This process is include in special procurement type in SAP.

We will provide our space to Vendor to store the material, however, we are not responsible for stock.

Ownership and liability of stock remain in the hands of the vendor.

Consignment material number is same as in the books of purchaser's unrestricted stock.

Consignment stock is maintained as individual supplier or vendor level as there can be multiple parties for procurement.

Purchasing Info Record is mandatory to maintain for this process. Price of the consignment is also maintain in Info Record. We have to create the record with Consignment as a category.

Goods Receipt against consignment Purchase Order is Non-Valuated.

Goods Receipt happens at the price mentioned in Info Record.

After making Goods Receipt, stock still shows as Vendor Consignment stock.

When we require the material, we transfer quantity from vendor consignment stock to our own stock.

We will pay only for such transferred quantity.

The vendor need not send invoice or bill for the withdrawal quantity. An organization will settle the consignment liability.
Steps Of  Consignment Process In SAP MM
Consignment Info Record
T code ME11
Select Consignment. Put your Vendor, Material, Purchasing Organization and Plant.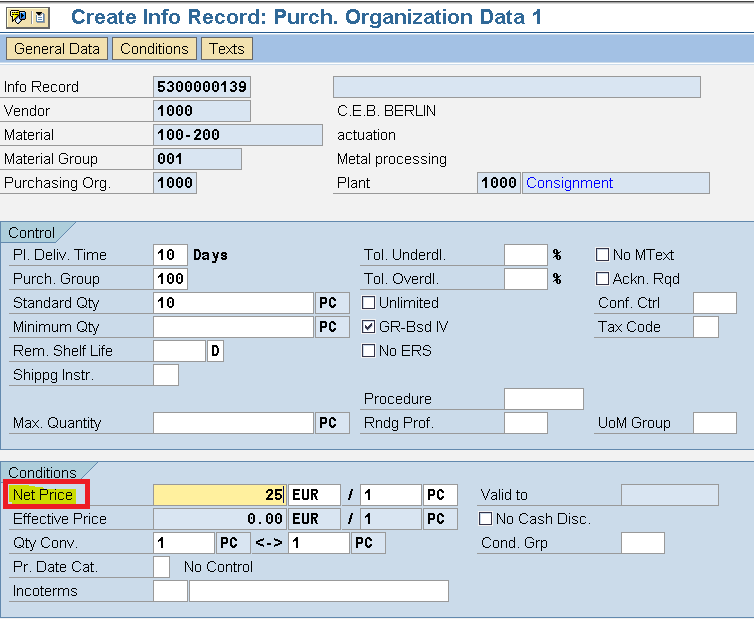 Put details like Net Price, Tax Code. and then save the record.
Create Purchase Order


Give details like Vendor, Quantity, Plant and mainly select item category as K for consignment. Enter your Organizational Data.


Save the record.

Goods Receipt Note ( T code MIGO)
Here put Purchase Order Number.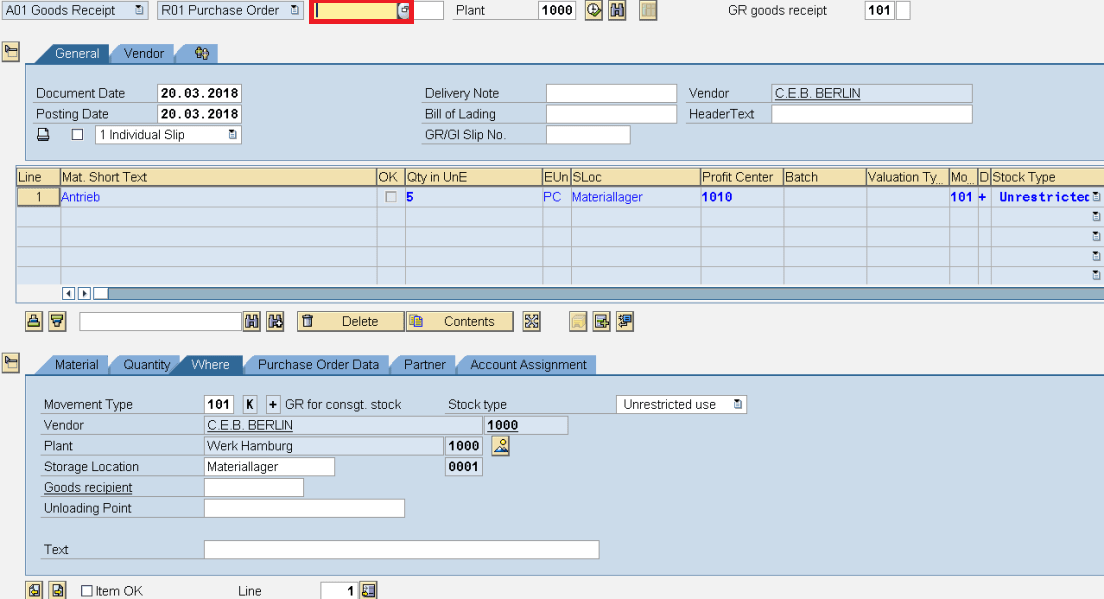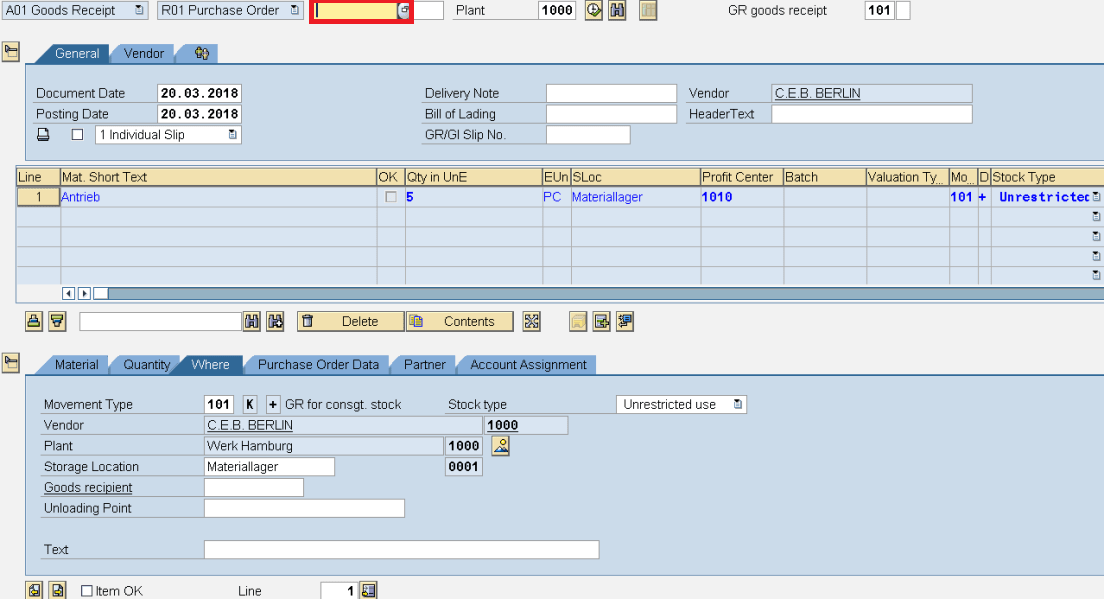 Click on Check button and tick on Item OK and Post the document.
Transfer Posting ( T code MIGO)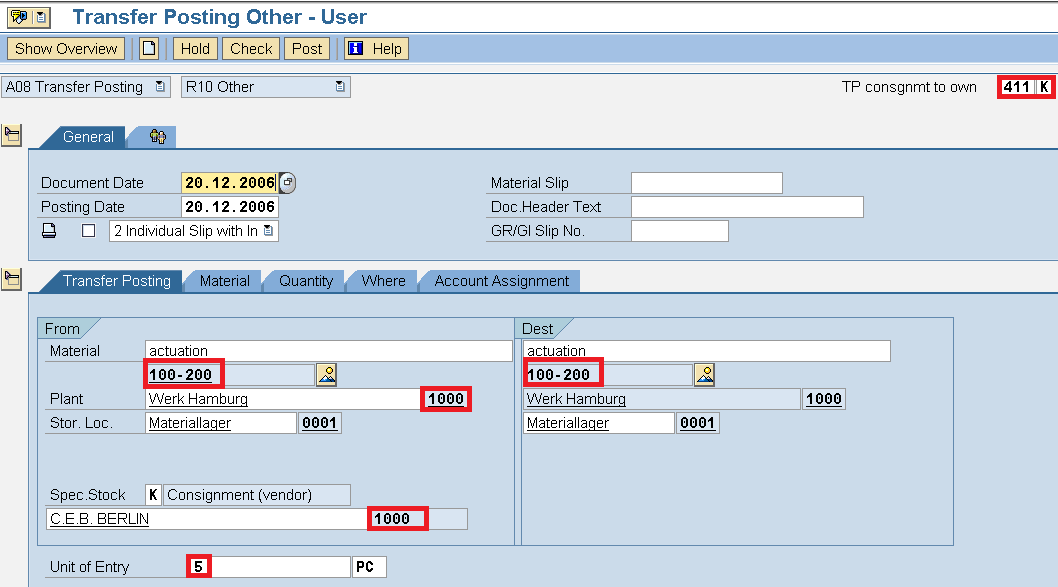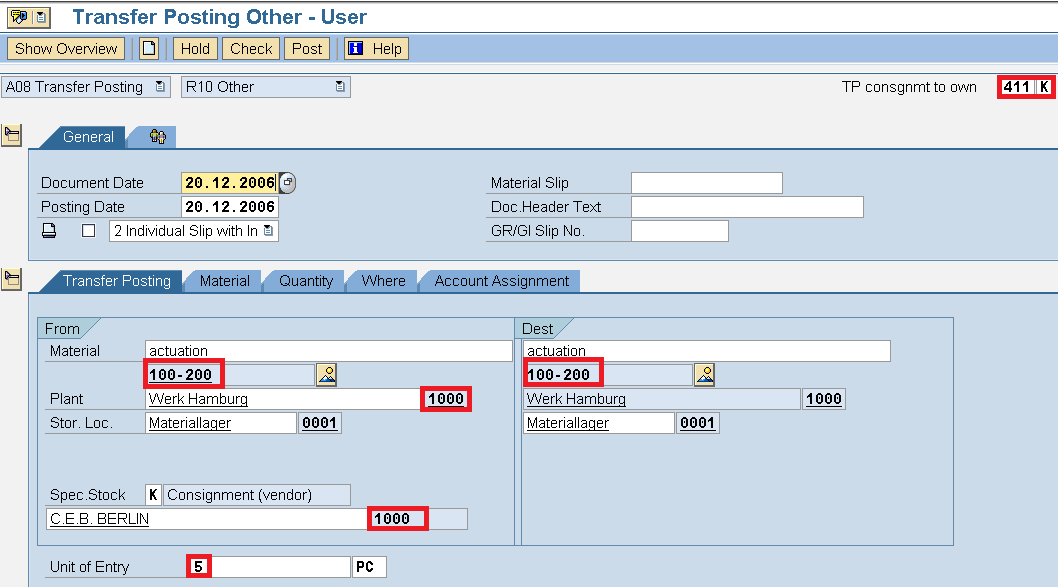 Select Movement Type as 411 K.  In this step, we will transfer vendor consignment stock to our unrestricted stock. Then Post the document.
Consignment Settlement (T code MRKO)
In this step, we will settle consignment liability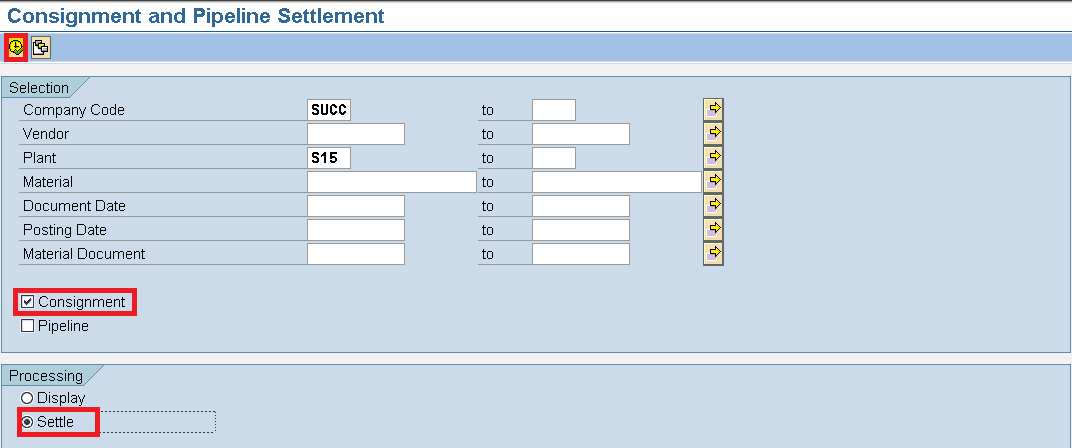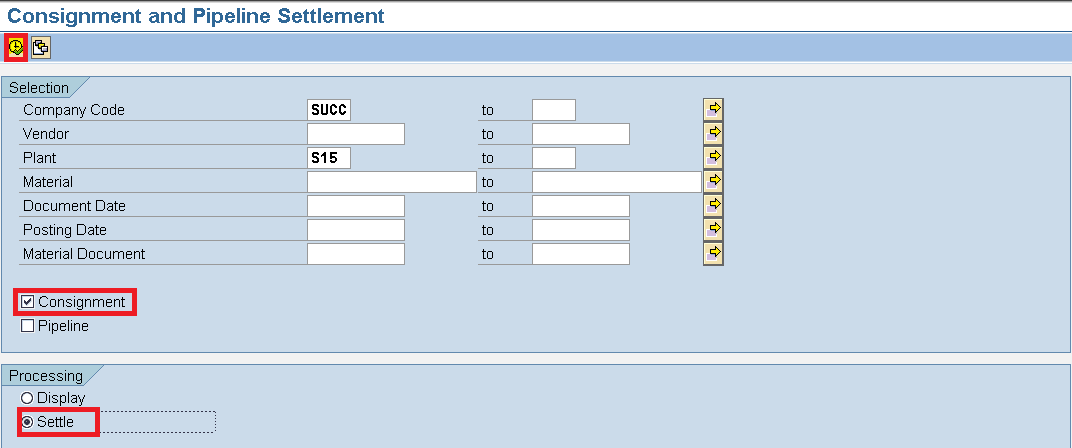 Click on Consignment and select Settle in Processing, then Execute. Consignment liability is settle.