Blanket Purchase Order
Blanket Purchase Order enables us to procure consumable material or service  without any master record, with predefined value limit and with certain validity period.
This is useful for procuring of small products or services like office stationary , small parts, screws etc. It enable us to procure low value products or services efficiently and quickly.
Advantages of Blanket Purchase Order are :
Longer period Purchase Order for different material or services.
No Goods Receipt or Service Entry Sheet.

Not necessary to issue separate Purchase Orders for individual procurement transaction.

You can set a value limit and desired validity period.
Characteristics of Blanket Purchase Order
Important characteristics  are :
Order type FO (Framework Order)

Multiple account assignment is possible in invoice verification

Item category B (Limit)
Item category B –
Account Assignment Category U is allowed

Material number not required

Limit in the item

No Goods Receipt or Service Entry Sheet
At time of invoice entry with reference to purchase order system checks about the validity period and overall limit of PO item.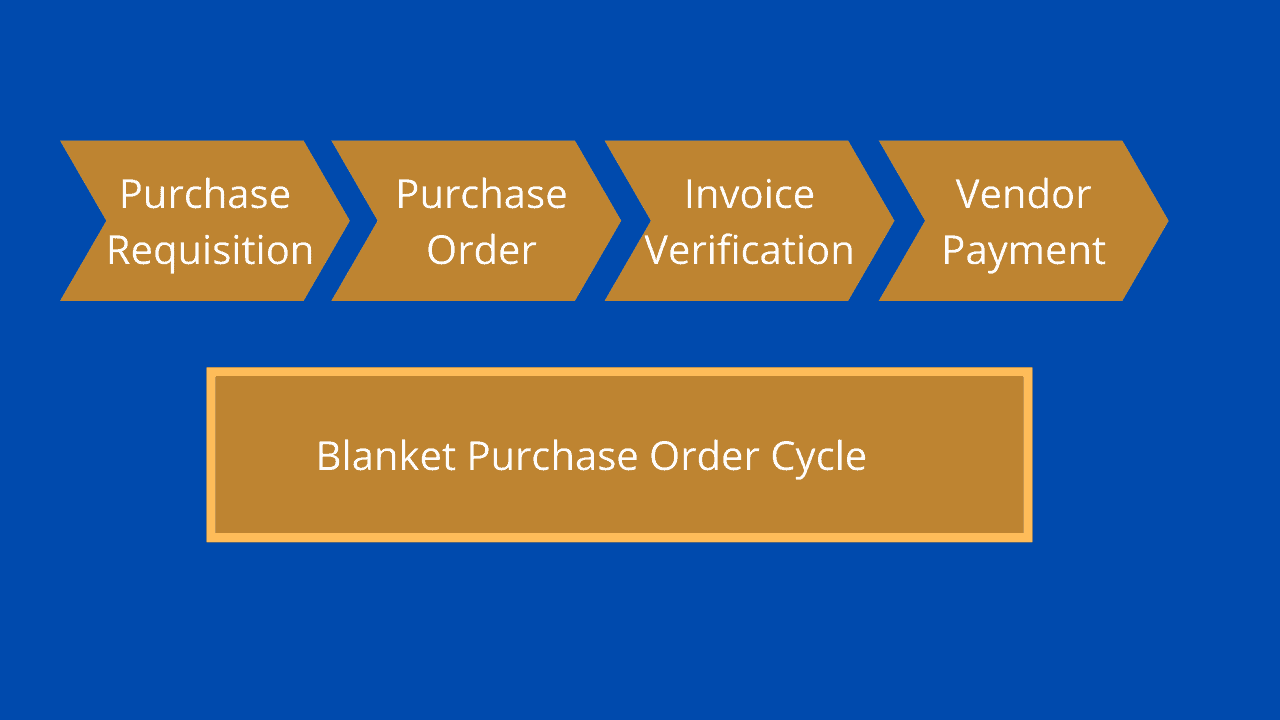 Following is screen of Create Purchase Order (ME21N):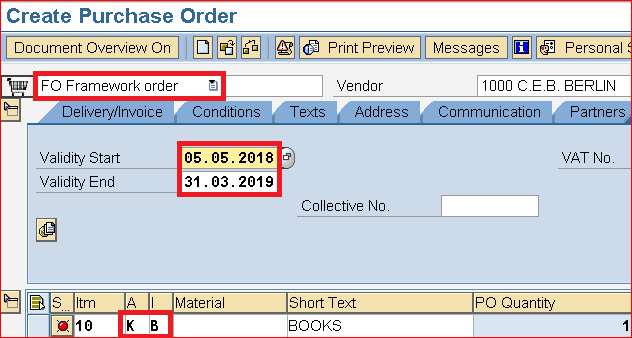 Here, your document type should be FO (Framework Order). Select validity start and end date. Here we have selected Cost Center (K) as account assignment category. Select B as your item category.


Enter Overall Limit and Expected value and save your PO.  In this case Goods Receipt is not required. Hence follow the step of invoice verification (T code MIRO).
Do you like the post ? , if yes then please share.